3 Unforgettable Experiences Found Inside Stonehenge
Fri, Aug 4: Salisbury, Wiltshire, England
Stonehenge, a 5000 year old megalithic stone site attracts more than a million visitors per year. The ring of sarsen stones, some weighing up to 25 tons, is astronomically aligned to the summer and winter solstices. Our group went on a private tour to enter the Stonehenge stone circle. This is our story… "dun dun" 🎵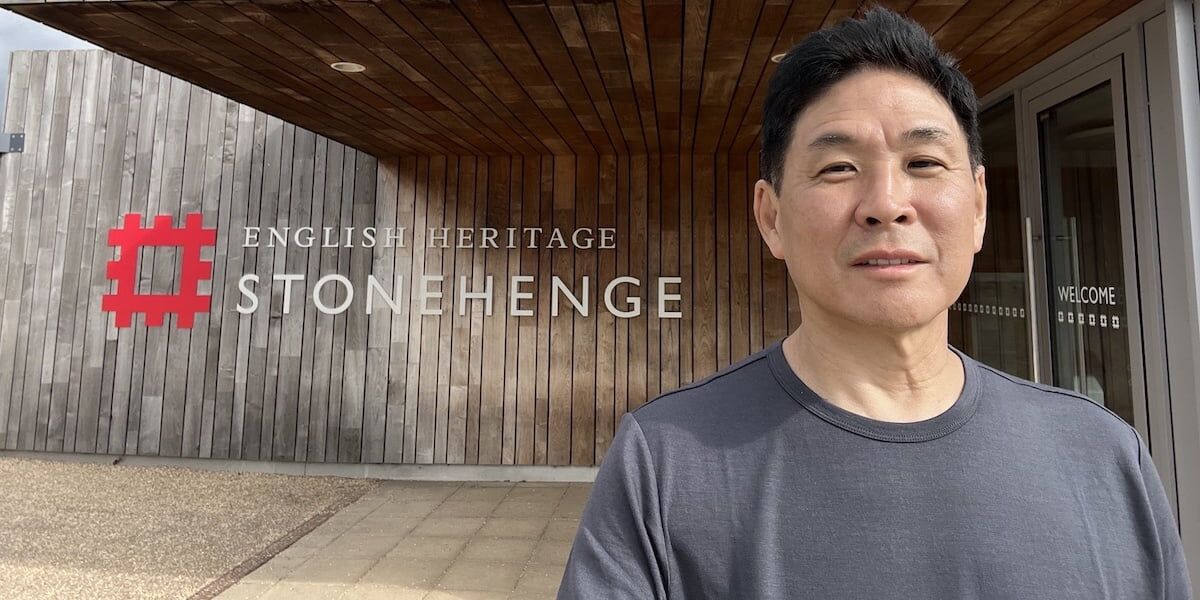 Getting to the Stonehenge Circle
Private tours to the interior of Stonehenge are after the public access times are closed. There's a shuttle bus to take you from the Visitor Center to the stones. The tour lasts about an hour. There is no guided tour at the stones, you just roam around as you please.
Inside the Stonehenge Circle
Walking into the Stonehenge inner circle takes you back deep into history, surrounded by the massive presence of the sarsen stones. Feeling the ancient spirits and energy from the Earth, a humbling and calming force flows through your body. How many have been drawn here, and have stood here, over the past thousands of years?
Stonehenge Video Shorts
Here's a couple video clips from inside Stonehenge to help bring the site to life.
Worn sarsen stones inside Stonehenge
Cleansing JJ. My turn was next.
Unforgettable.

What else is at Stonehenge?
Back at the Visitor Center is a outdoor museum with a sample village and sarsen stone. There's also a delicious, luxury ice cream truck out front.
Megalithomania Stonehenge Tour Review
The private tour inside Stonehenge was an amazing opportunity to experience the mystical, megalithic stones, up close and personal. It's quiet, and with limited people, you can stand in awe and feel the ancient energy of the site. It's older than the spectacular Egyptian Pyramids, and a convenient to visit from London, England.
For me, it was a personal journey to finally enter the stone circle after missing out on an earlier opportunity many years ago. The delay was actually a blessing as I wouldn't have appreciated the significance of the site when I was so much younger. The Megalithomania and Ancient Spirit Tours private tour with like-minded individuals was a huge bonus.
Obviously it was worth it for me, but I also think the private tour inside Stonehenge is the only way to truly visit the site. Check the Megalithomania Tour page for future England tours. Highly recommended to experience the stone circle yourself. If stone isn't your style how about checking out a couple of crop circles?
TIP: If you just want the Stonehenge Stone Circle Experience by itself. There are many regular tour companies that package that up for you. You can however, book directly through the Stonehenge official site.
Have you been to Stonehenge, or inside the Stone Circle, or want to go? Let us know your thoughts in the comments below.
Part of the Megalithomania UK Mysteries of Ancient England Tour