Cerne Giant: Ancient Symbolism or Mere Folklore?
The Cerne Giant, or Cerne Abbas Giant, is an iconic geoglyph etched into a chalky hillside in Dorset, England. The original meaning behind it is not known. The giant dates back to the 10th century, and is 197 feet (60 meters) tall.
National Trust maintains and rechalks the giant every 7-10 years.
Mon, Jul 31: Dorset, England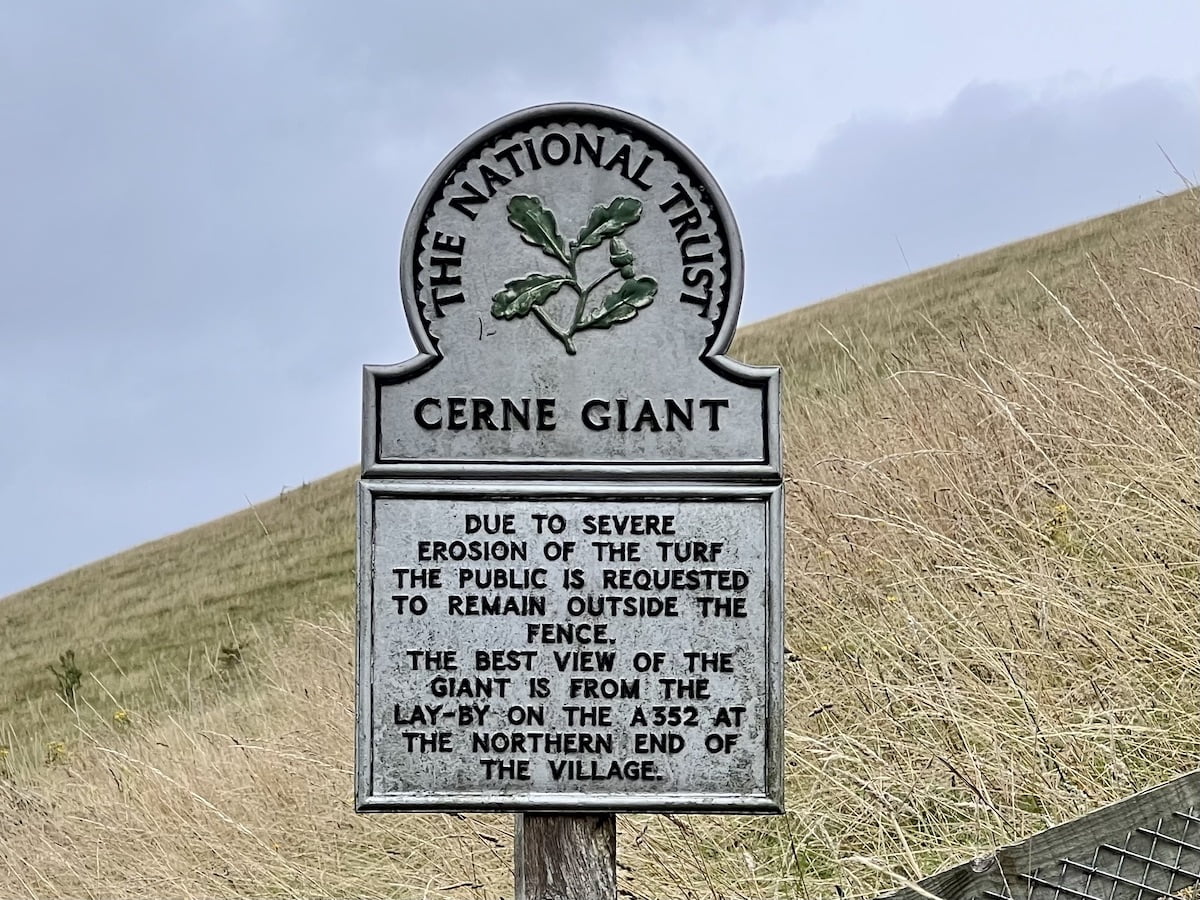 Origin of the Cerne Giant
The age, origin, and purpose of the Cerne Giant remains a subject of debate. Various theories have been proposed over the years – A representation of the Roman god Hercules; A caricature of some political figure; An ancient symbol of fertility, etc. Part of the confusion was due to not knowing the creation date of the giant.
Recently, the site was dated to the 10th century, which would suggest it was more a symbol for religious or ritualistic purposes. That supports the idea of the Cerne Giant having some ancient symbolism.
Regardless of the true origins, the Cerne Giant remains a testament to England's rich history and cultural evolution.

Getting to the Cerne Giant
Cerne Abbas is located off the A352 between Dorchester and Sherborne. Once in town, there are signs directing you to a small parking lot at the viewpoint.
There is another alternate viewpoint nearby, which we cover in the next section.
Alternate Viewpoint for the Cerne Giant
There's an alternate place to view the Cerne Giant, by hiking up the hill to see it up closer. While it wasn't raining at the time, the ground was wet and slippery. This was okay in the sections that had steps, but nearer to the top it was just a narrow inclined path.
Ultimately with people slipping around, we aborted the trek to the top of the hill to view the giant. We did get a drone photo from that location, however.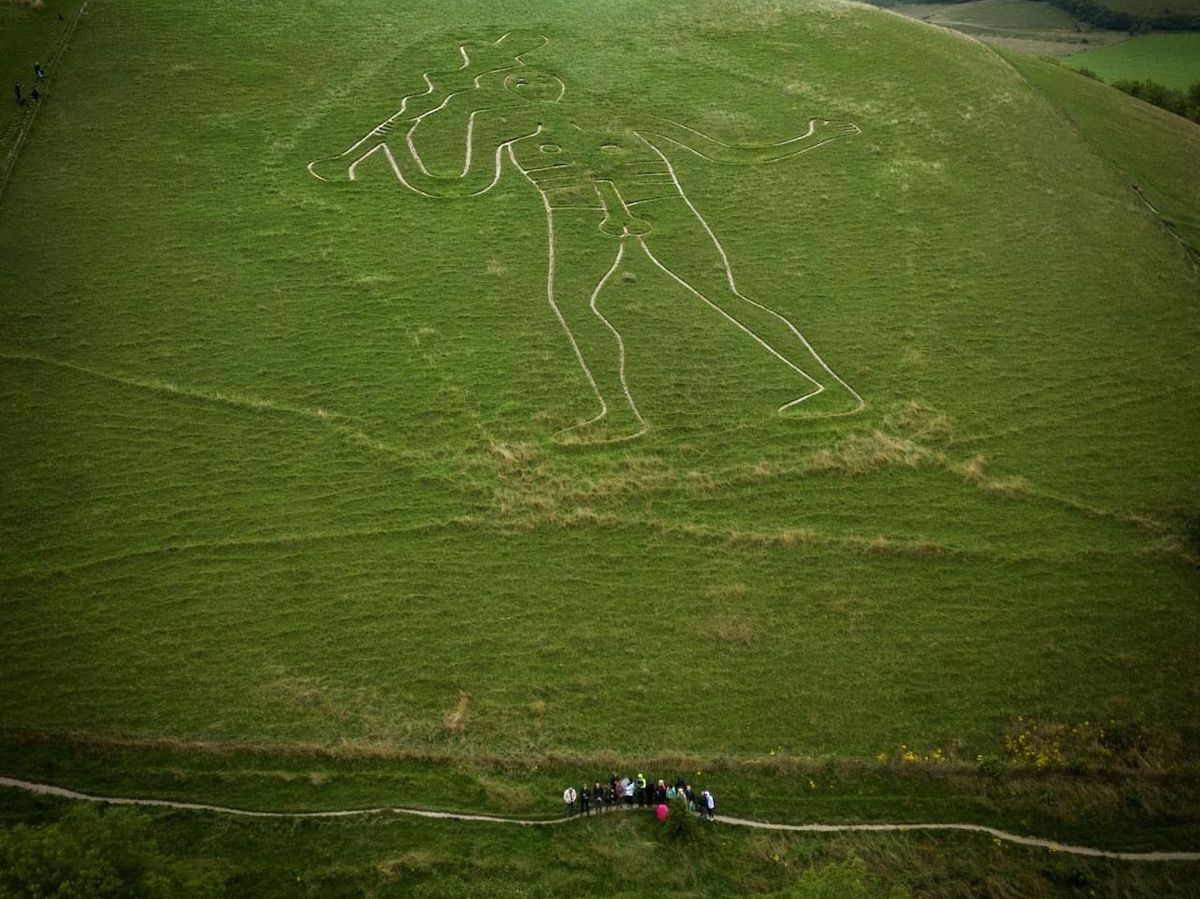 Megalithomania Cerne Giant Review
The Cerne Abbas Giant was not so visible from our viewpoints. From that standpoint it was a letdown. The drone photos were much better, so if you want decent photos of the Cerne Giant, and similarly large sites, consider bringing your own drone.
For something more hands-on, check out the crop circles tour.
Have you been to the Cerne Abbas Giant, or does it interest you? Let us know your thoughts in the comments below.
Part of the Megalithomania UK Mysteries of Ancient England Tour